Arup Mondal
Arup is interested in all aspects of molecular interactions in biomolecules: from how they are able to self-assemble into functional 3D structures to how different macromolecules interact with each other. His current focus is to predict protein structures and their complexes using co-evolutionary data and physics.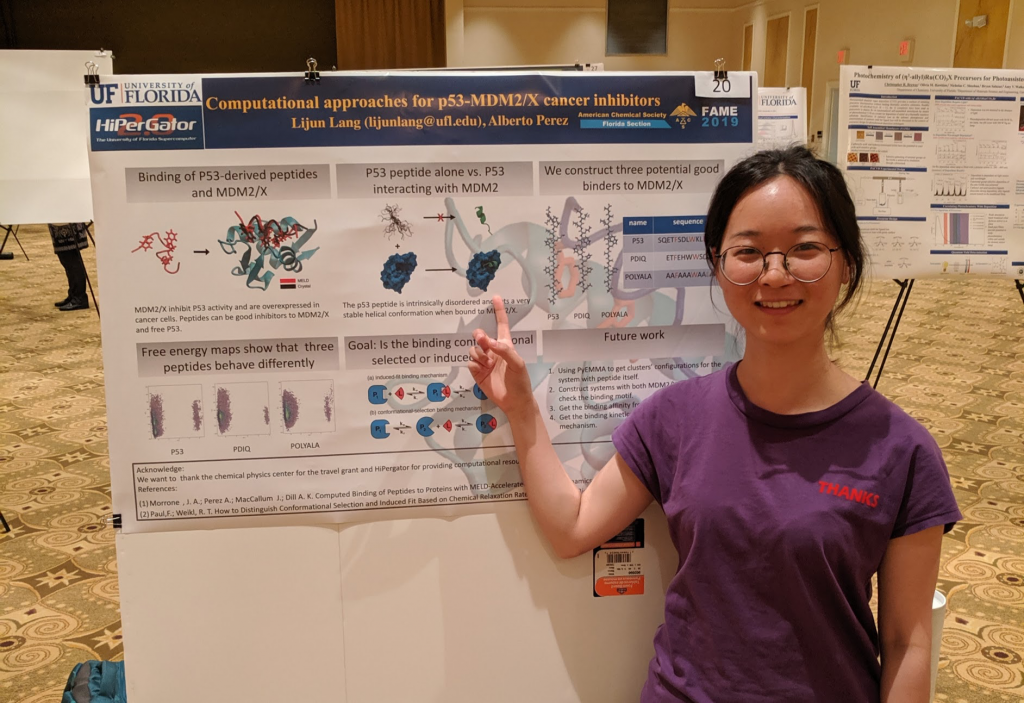 Lijun Lang
Lijun is interested in cancer research. Her current focuses on finding peptides that are good candidates as dual inhibitors of the p53-MDM2/X interaction. She uses an array of tools from Markov State Models to advanced sampling techniques to predict relative binding free energies, conformational preferences and kinetics.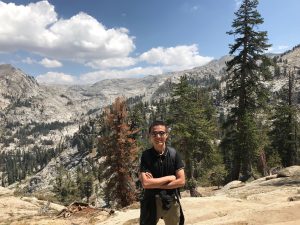 Liwei Chang
Liwei focuses on understanding biomolecular phenomena through statistical mechanics and physical chemistry. He is currently working on protein-DNA interactions. Beyond research, he likes watching "eating broadcast" and basketball.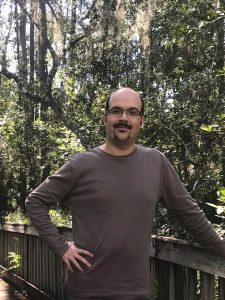 Reza Esmaeli
Reza is a science enthusiast geek with backgrounds in biology and a passion to learn new things everyday. His focus is protein structure and DNA-protein interactions, using computational methods, including Molecular Dynamics. Reza is trying to predict DNA binding behaviors of various proteins on different DNA motifs.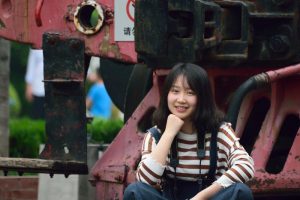 Qianchen Liu
Qianchen received her B.S. from Shaanxi Normal University. Her research interest involves in the conformation transfer of two structures of DNA and DNA binding with Protein by means of umbrella sampling and Markov State Modeling. In her free time Qianchen enjoys playing the flute, photography and going skateboarding.
Stephen Jones
Stephen received his B.S. in Chemistry from The College of New Jersey. He is interested in using computer simulations to study protein interactions and various biological systems, such as extracellular matrices, at the atomic level. Outside of the lab, he enjoys hiking and playing video games.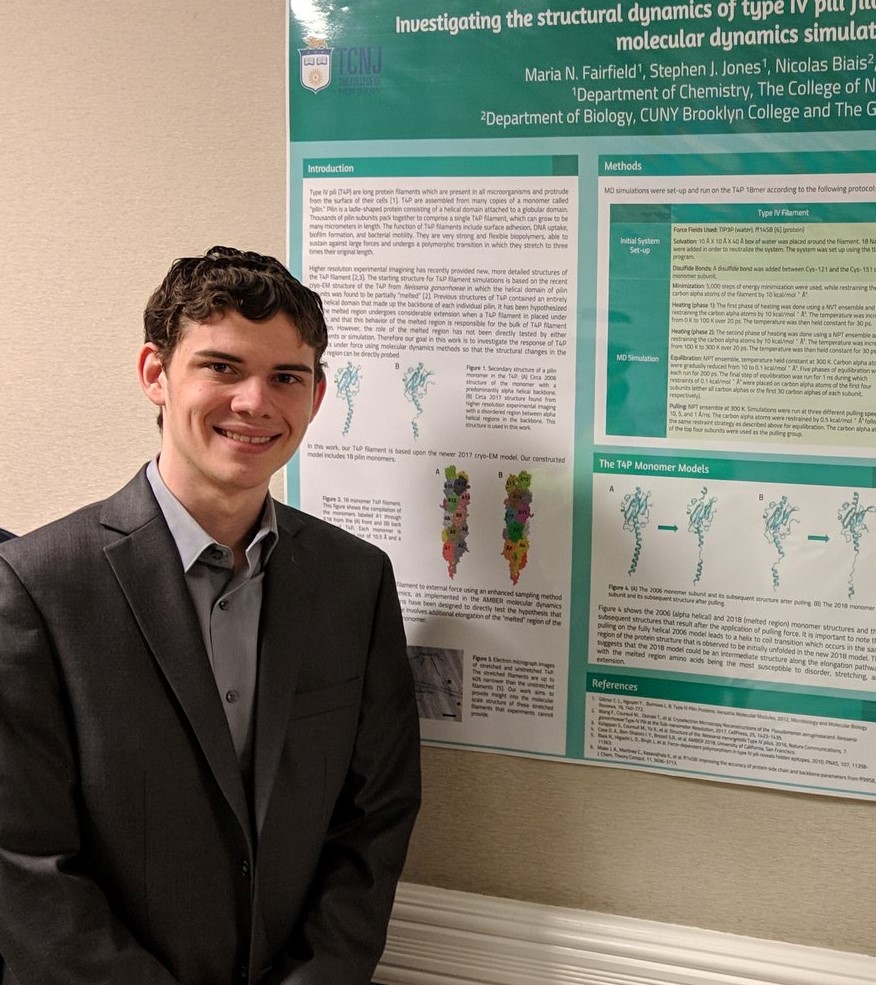 Bhumika Singh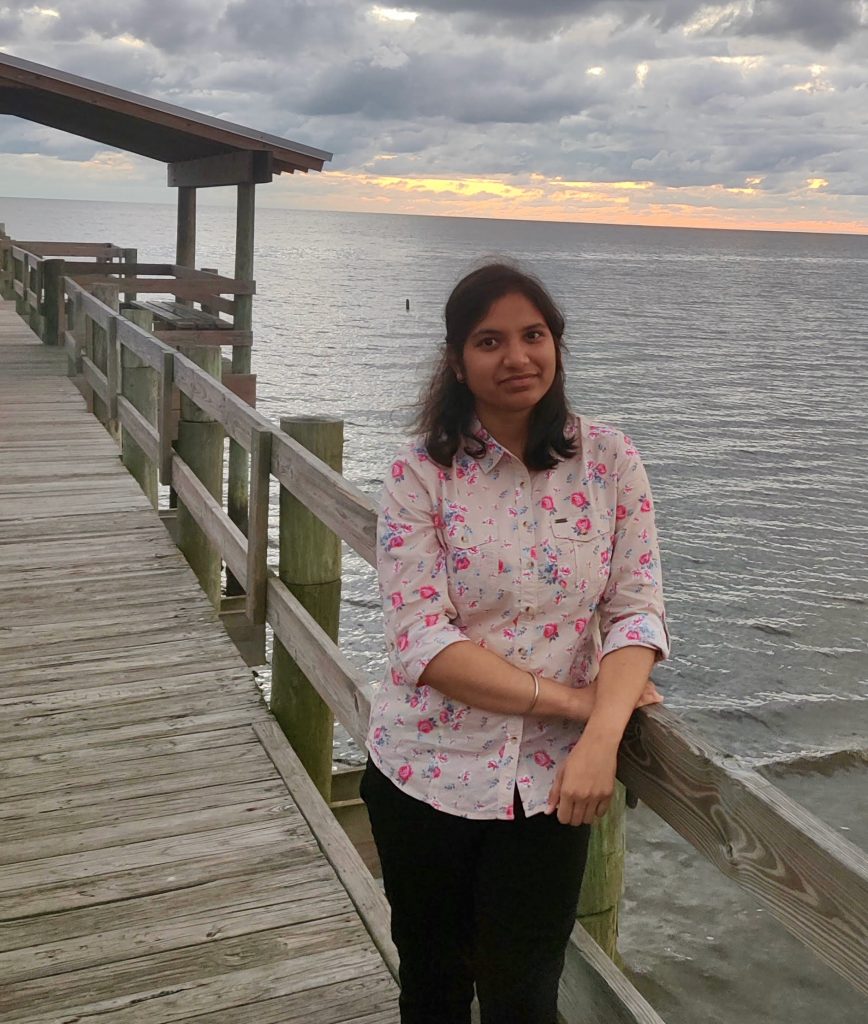 Bhumika is interested in understanding the cooperativity features embedded within protein sequences and primary structure to fold into native protein correctly. She intends on utilizing MELD and Molecular Dynamics to study biomolecular functions and dynamics in general and protein folding in specific.
Yisel is interested in elucidating the binding and dissociation pathways of flexible
peptides interacting with target proteins. She is currently working on determining
the peptide-binding kinetics of several systems. In her spare time, she likes playing
video/board games, bowling, and going swimming.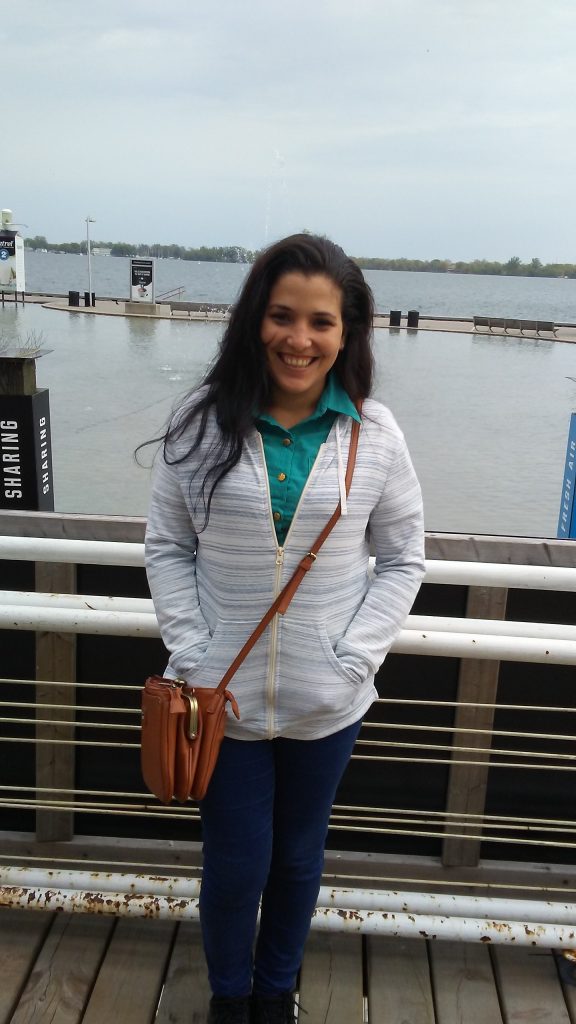 Undergraduate Researchers
Elizabeth Sebastian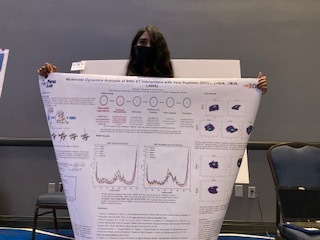 Elizabeth is an undergraduate student who studies the binding of the ET domain of BET protein family with host and viral peptides. She is interested in using Molecular Dynamics to study protein binding in order to better understand protein function and for future drug development. She has been recently accepted as a 2023-2024 CLAS Scholar.
Ben Andal
Ben is an undergraduate student interested in studying bio-catalysis, particularly in mixed solvent systems. He is interested in using computational methods, such as Molecular Dynamics, to study catalytic behavior and how solvent environments may affect such behavior.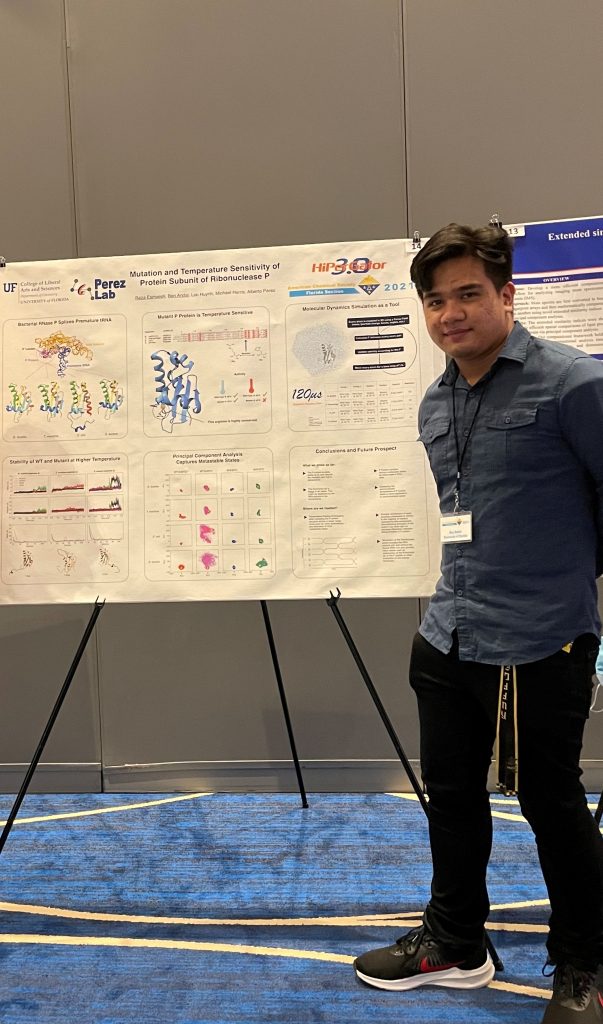 Visiting Researchers
Former Lab Members
Dr. Antonio Bauzá is now a Tenure track Lecturer at the University of the Balearic Islands, Spain.